News
Recommendations on how to promote "victim assistance" and international cooperation for that purpose submitted to the First Meeting of States Parties to the TPNW
/
United States of America
Japan
Marshall Islands
Kazakhstan
Treaty on the Prohibition of Nuclear Weapons (TPNW)
Japanese civil society compiled recommendations to ensure the implementation of Articles 6 and 7 of the Treaty on the Prohibition of Nuclear Weapons (TPNW) and submitted them to the treaty's First Meeting of States Parties.
We were involved in the development of the recommendations, which also reflect results from this research. Please take a look.
Click here to view and download the full recommendations (PDF).
Click on the image below for the summary page.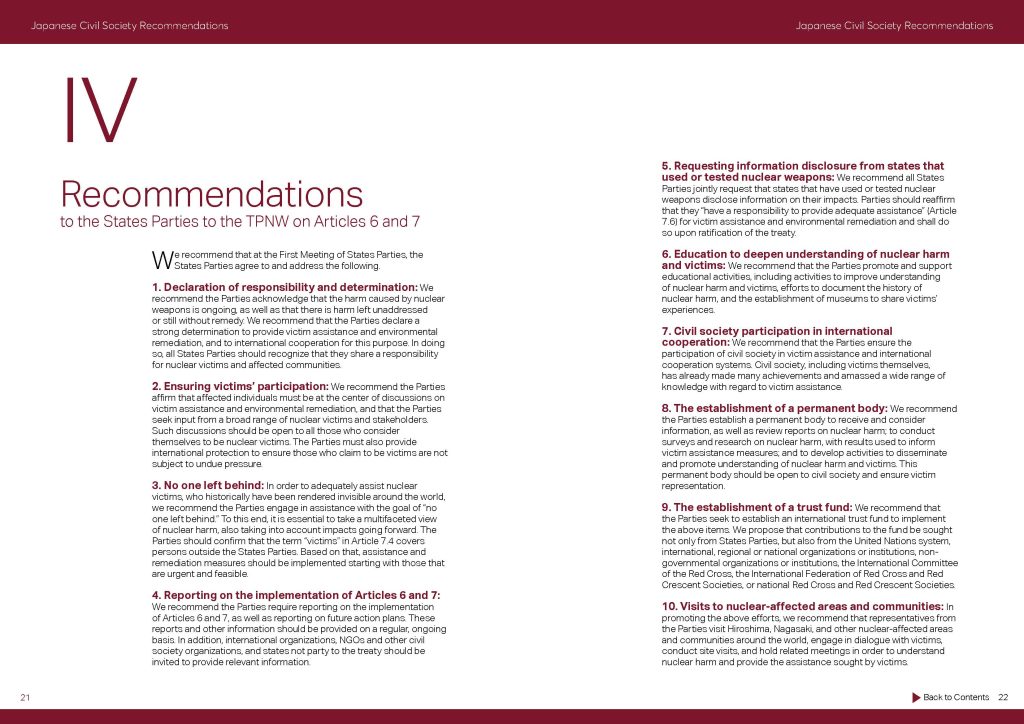 Read the recommendations in Japanese here.
You are welcome to republish the recommendations.